Making with MoMA


Branding, Pattern Design, Packaging

2018

I worked on the branding, logo, and packaging design for Making with MoMA, a kids arts & crafts line for the MoMA Design Store.



Done in collaboration with Todd Oldham Studio, the logo was made from hand-drawn and hand-crafted marks, recreating the MoMA's iconic logo with brush strokes, crayon scribbles, and crafted items. The playful letters then turned into a branded pattern which was applied to the packaging and connected the whole product line together.

I additionally created a custom hand-drawn typeface for product titles and instruction sheets.
Making with MoMA Branding Pattern made in collaboration with Patrick Hulse and Todd Oldham Studio.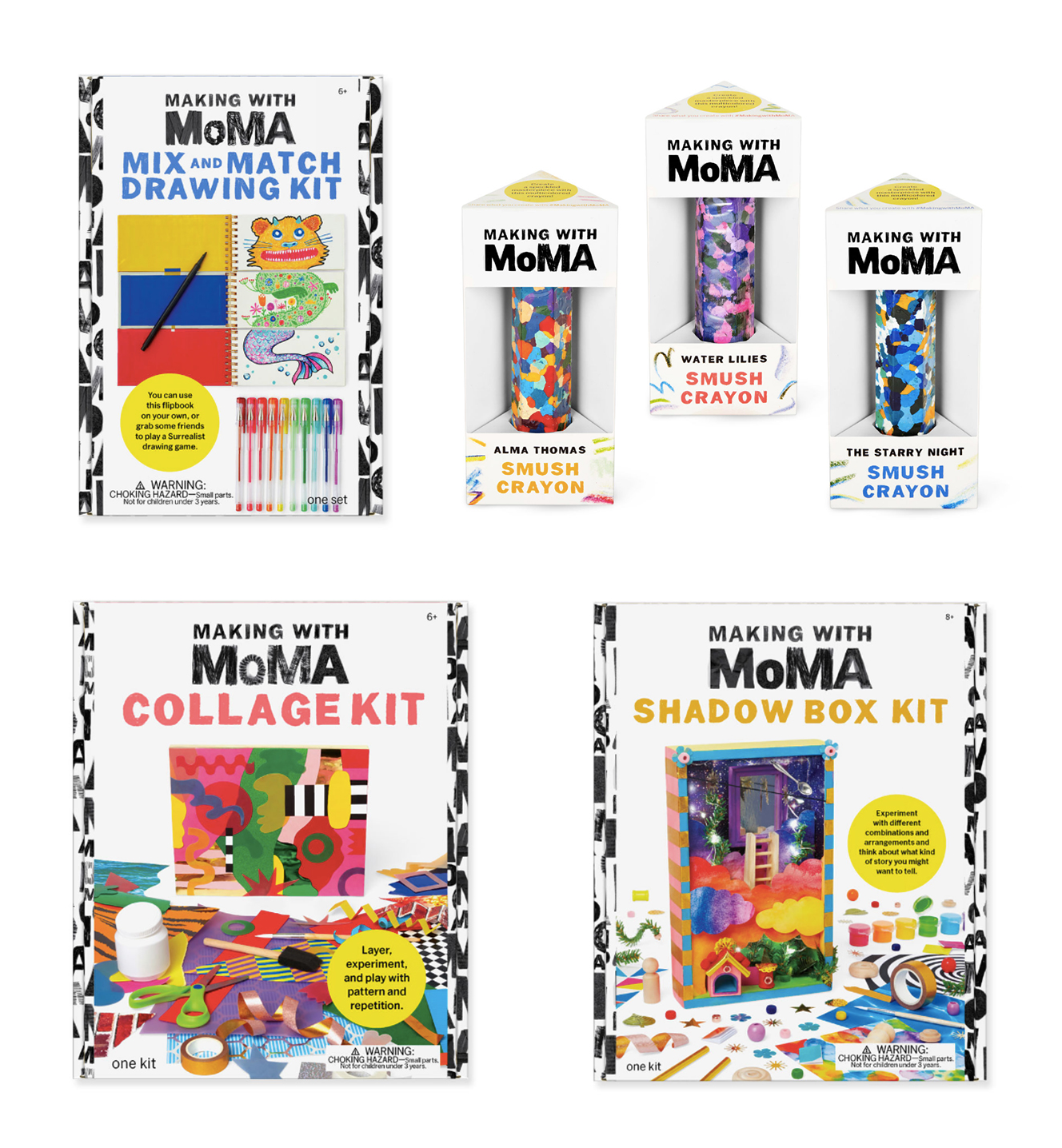 ---