Making with MoMA and the Mix & Match Book


2018

Making with MoMA is a kids arts & crafts line for the MoMA Design Store.

Done in collaboration with Todd Oldham Studio, the logo was made from hand-drawn and hand-crafted marks, recreating the MoMA's iconic logo with brush strokes, crayon scribbles, and crafted items. The playful letters then turned into a branded pattern which was applied to the packaging and connected the whole product line together.

I additionally created a custom hand-drawn typeface for product titles and instruction sheets.

In addition to designing the

Making with MoMA

brand, I designed the cover artwork, packaging, and instructions for

Making with MoMA's

"Mix and Match" Drawing Book. The drawing book is sliced into three separate drawing sections, inspired by "Exquisite Corpse", a creative drawing game done by many Surrealist artists in the 1920s.
Making with MoMA Branding Pattern made in collaboration with Patrick Hulse and Todd Oldham Studio.
Mix and Match Drawing Book designed using my custom hand-drawn Making with MoMA font.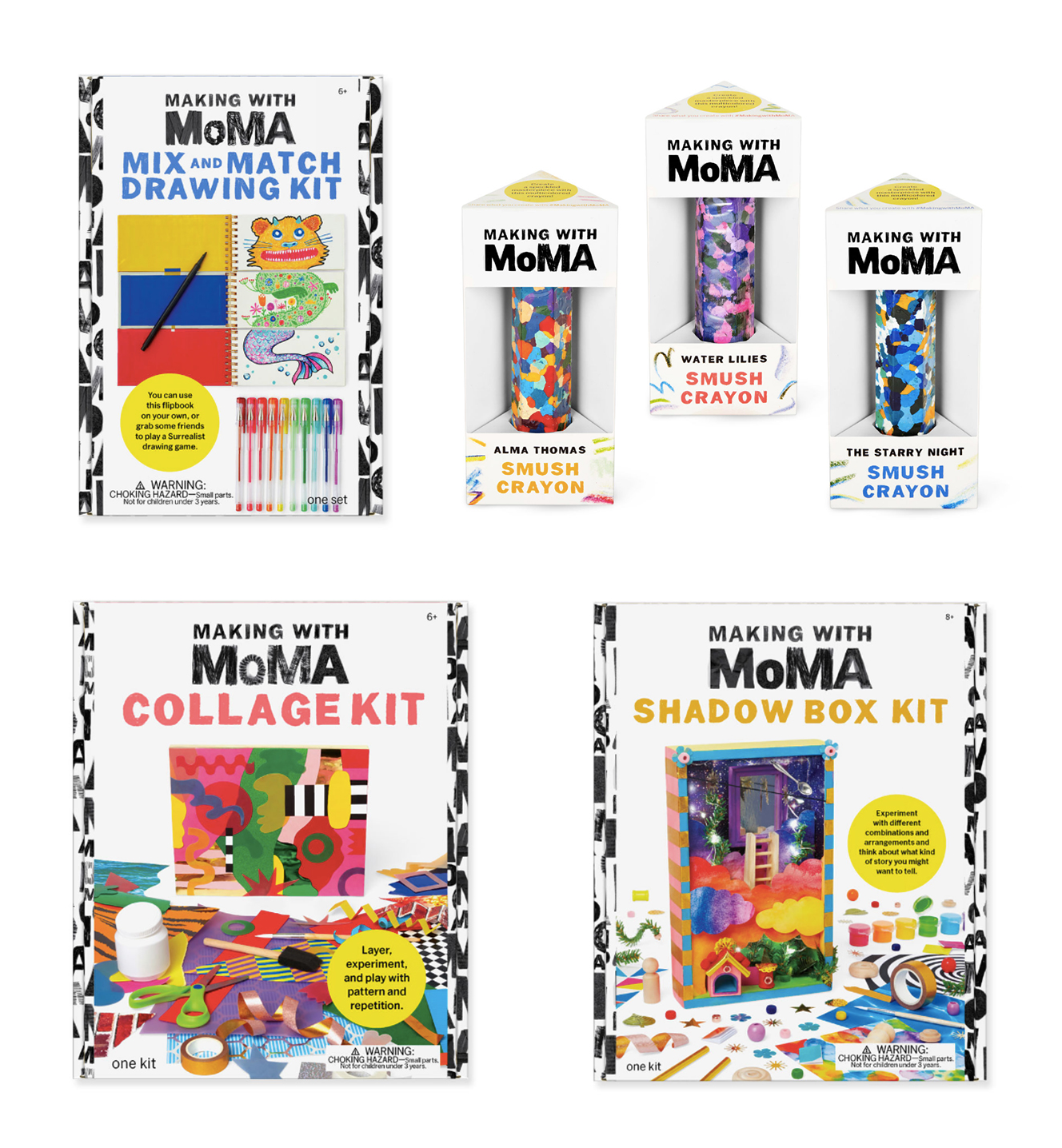 Making with MoMA packaging design and in-use imagery at the MoMA Design Store in Soho.

Various Instructions for Making with MoMA kits